It is so hard to say goodbye. Especially when it feels too early. In the fall of 2021 we lost one of our best friends and skate brothers. Since then, skating has not been the same. Death is never easy but some people seem that they are too full of life to ever perish.
Abe was one of the most loving individuals you would have ever met and his love of skating was infectious. He always was a comedian. After every Sunday
Pattison's North
Adult night, he would take it upon himself to serenade every person leaving the rink with a song. He was always smiling and showing us how to have a great time!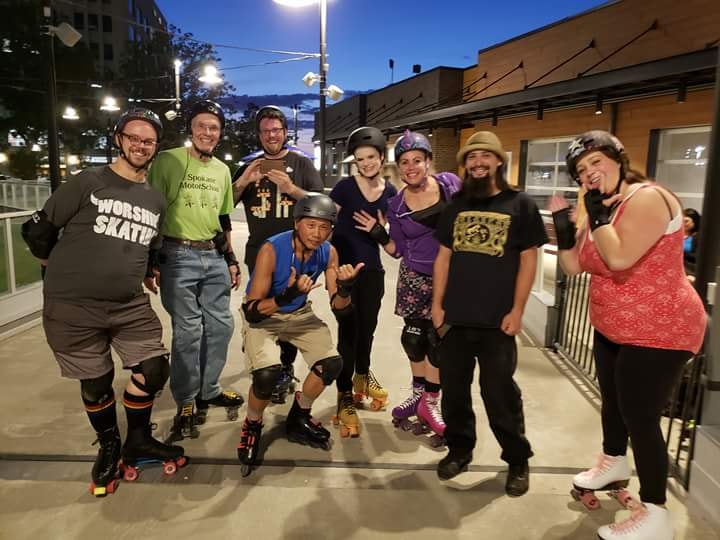 Abe will always be a huge part of Spokane Skate. I truly will forever be grateful for his kindness and persistence on getting me to join him at Pattison's. In 2018, Abe and I co-created Spokane Skate because we had a mutual desire to help grow the local skate community. He would not let up on how cool Pattison's North was. After a year of invitations I finally gave in and saw how amazing the rink community was. Before I met him I never knew that there were so many talented skaters in our town who were also obsessed with skating. He showed me so many things that I never imagined were possible on inline skates and inspired me to learn and become more skilled on my blades. He was a dancing fool on his inlines that seemed to always be missing at least one wheel. That missing wheel did not stop him from tearing up the floor.
All of my skills I have gained on my skates are due to his love and kindness. I will never forget all the incredible gifts he gave me over the years. Thank you Abe!!! I love you my dear friend!
Love,
Joshua Awesome
Spokane Skate Co-Creator
"
Na na na na, na na na na, hey hey, goodbye
"
– Abe Napoles
Abe's Skate Video Library
Abe had a grace on his skates that was awe inspiring to all. We have created an album of videos of him dancing and having the time of his life. Thank you Magic Mike for contributing and creating many of these videos.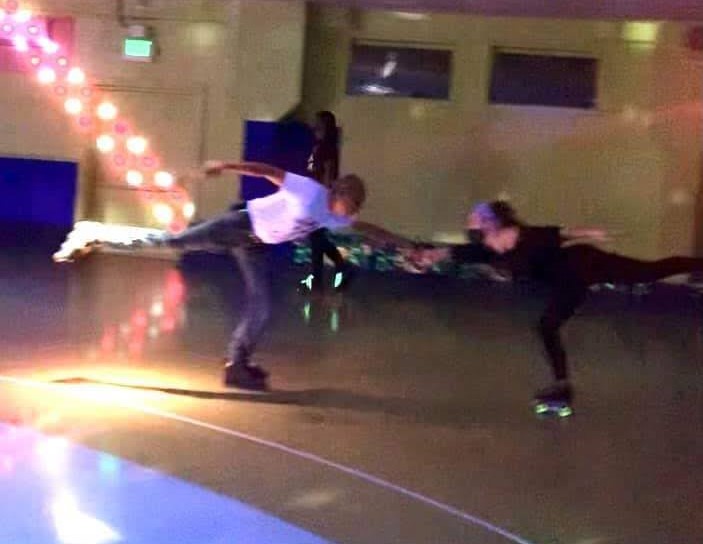 Abe's Skating at Adult Night
Various Dates | Pattison's North
Abe's Memorial Skate Night
Nov 14, 2021| Pattison's North
Abe's Memorial Tribute
Nov 14, 2021 | Pattison's North